Window Cleaning For Superior Amherst Exterior Glass Care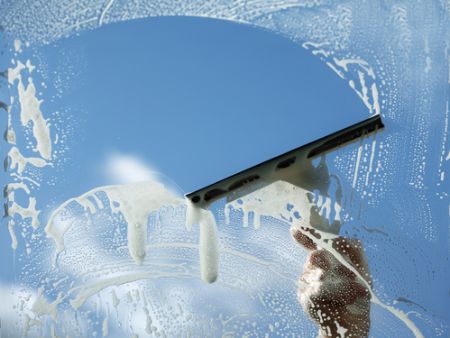 Amherst is a beautiful city with sparkling structures and even more sparkling people. At Vanishing Pressure Wash LLC, we like to keep that sparkle going by offering our exterior window cleaning service.
A grimy window is a very obvious eyesore. It can make your otherwise tidy house or business look messy and unkempt. At Vanishing Pressure Wash LLC, we are passionate about making your property cohesive in its cleanliness, and our window cleaning service is just what a property owner needs in that circumstance.
To get shining, clear windows, pressure washing for Amherst residents starts with Vanishing Pressure Wash LLC.
Pro Window Washer
Window cleaning, while mostly intuitive in its process, is actually a fairly complicated service. Our window washing pros need to take a lot of things into consideration before getting to work. For instance, your window cleaning will require different techniques depending on whether its frame is aluminum or wood, the age of the window, or if it is split into smaller panels within one larger window. Each variation can change the psi level, the detergents or chemicals used, and even the angle of the spray.
But the window washing pros at Vanishing Pressure Wash LLC know how to handle every minute detail. Our skilled team will leave your windows looking like new right before your very eyes. In fact, our service is astounding from the moment you contact us until the day of your service.
Our excellent office staff will take your call and figure out the best service for you for your goals, your schedule, and your budget. On the day of service, you can expect to find our professionals arriving on time and fully prepared, their efficiency and skills showcased shortly after as they start pressure washing your surfaces.
This is precisely why Amherst residents are right to rely on Vanishing Pressure Wash LLC for all of their window cleaning needs.
Window Cleaning To Improve Curb Appeal
Increasing the aesthetic and value of your home is a part of the American Dream. Hard work, determination, and skill can all be seen in a homeowner's property as the structures withstand the test of time, and property is the envy and talk of the town. One of the most important, yet the easiest way of achieving this dream is to get your property cleaned regularly via a reputable pressure washing company like Vanishing Pressure Wash LLC. Our services, such as window cleaning and roof cleaning, are here to save you time on keeping your property maintained and beautiful so you can spend more time with your family, another part of the American Dream.
Latest Window Cleaning Projects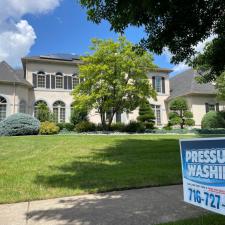 On this project we washed our customers back concrete patio, deck & windows. Window Cleaning, Pressure Washing […]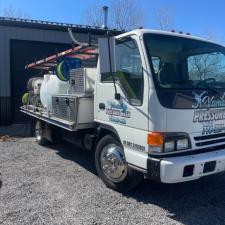 This project is one of our own, our new & improved Wash rig ready to service you! Serving pressure washing clients From Youngstown to Lake View and everywhere in between. Pressure washing North Tonawanda Pressure washing Tonawanda Pressure washing Sanborn Pressure washing Lockport Pressure washing Niagara […]
Cleaning Tips & Articles
Improving Your Curb Appeal

Whether you are selling your home or planning to stay a little bit longer, keeping up with the curb appeal of your home is vital for maintaining or increasing your home's value. If you're not planning on moving, adding curb appeal to your home on a […]

Why You Should Pressure Wash Your Commercial Property

If you're the owner of a commercial property, then you might know how frustrating it is to maintain its cleaning and upkeep. They can often quickly become rundown from significant traffic, both indoor and outdoor. Don't worry! The best help for a filthy commercial property is a […]

Why Is The Side Of My Home Green?

The green stuff on your siding isn't just gross... it's actually airborne algae that can cause long-term damage to the surface! While it is not uncommon to see homes with an accumulation of green muck, it's important to take care of it in a timely fashion. While […]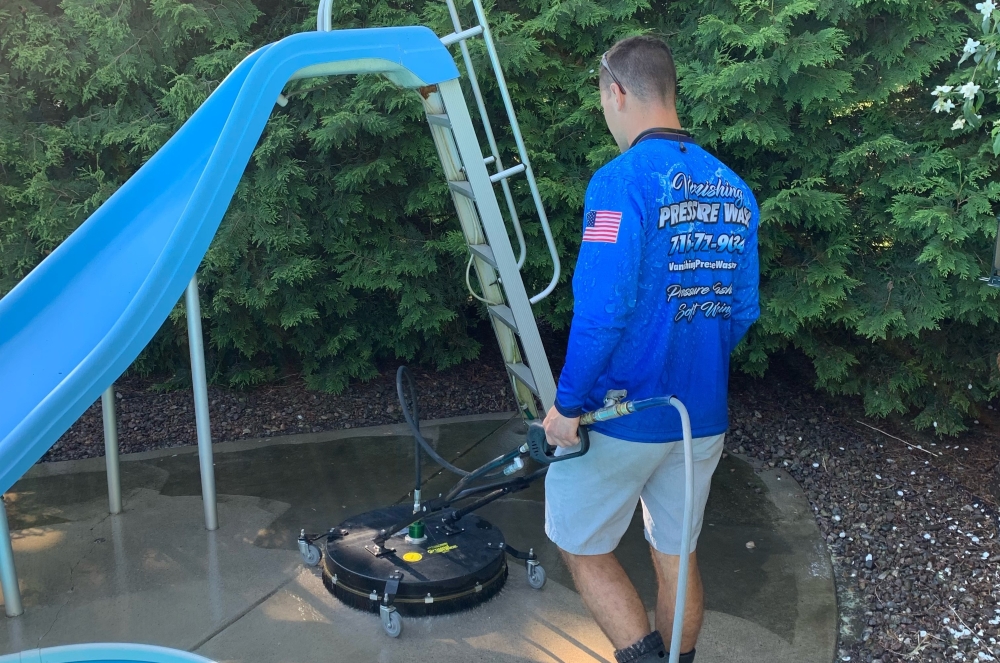 Schedule A Free Consultation Today With Your WNY Pressure Washing Company!